Home
>
Adobe Help
>
Fix iPhone HEVC Footage Not Working in Premiere Pro
Posted by Jason Eatock - Sep. 04, 2020 | Contact Author

[Solved] Fix iPhone HEVC Videos Not Working in Premiere Pro Correctly
The iPhone that runs on iOS 11 or later can capture QuickTime MOV videos encoded with new HEVC codec, also known as H.265. HEVC is a step forward in video compression. Its higher compression efficiency can bring you an output iPhone 4K video with at least 50% size smaller compared to H264 while remaining the same level of high quality. Both MOV and HEVC are Adobe Premiere Pro supported video formats for import. But the weird thing is that Adobe Premiere Pro will reject to import the iPhone footage, or import but the iPhone video doesn't work in Premiere Pro correctly. Below are frequently asked questions quoted from online:
"Why is it so hard to get .MOV iPhone videos to work in Premiere?"
"If anyone has any recommendations/advice of how I can import some iPhone X video files (HEVC codec) into Adobe Premiere, I would greatly appreciate it. My friend filmed some videos on his iPhone and shared the files on Drive, but now I'm seeing that Premiere won't accept the file codecs from iPhone X."
Why can't your iPhone HEVC MOV video files be imported into Adobe Premiere Pro?
Broadly speaking, the major cause is that your iphone shoots HEVC MOV footage in Variable Frame Rate (VFR), which Premiere Pro cannot process correctly. Unfortunately, there is no way to set up your iPhone to record with Constant Frame Rate. Adobe Premiere Pro had an update to support VFR, but it still can't deal with most of VFR videos. On the other hand, HEVC is a non-performant format that is difficult to edit with and requires much computing power to process. It's recommended to transcode these iPhone videos from Variable Frame Rate to Constant Frame Rate and then use them in Premiere Pro. And transcoding is also recommended by Adobe officially.
If you using an old version of Premiere Pro, you can also try to upgrade it to the newest version. Or you can can try to install QuickTime or required HEVC codec to fix cann't import iPhone HEVC footage to Adobe Premiere Pro error. But transcoding iPhone HEVC MOV file is the the most effective yet easiest solution recommended by us.
The Problem Happens in Premiere Pro Because Your iPhone Shoots in VFR Video
The Key: Transcode iPhone VFR Video to CFR Video for Premiere Pro - The Easiest Solution
Transcoding should be a very helpful method. If you have Adobe Media Encoder, you can use it to conduct video conversion. If you don't have that tool or can't manage to convert problematic iPhone HEVC footage to desired format with Media Encoder, you might as well try an easier-to-use yet powerful video converter and decoder - DumboFab Video Converter. This converter works fast while keeping high quality. Apart from changing file format, the program can also convert your VFR videos to constant frame rate. Free download and install the smart tool on your PC or Mac and you'll be able to fix iPhone footage not working in Premiere Pro error.
DuumboFab Video Converter - The One-click Way to Convert Videos for Adobe Premiere and more.
• Accepts nearly all types of videos, regardless of video formats, codecs and resolutions.
• Transode or pass-through media files to that supported by Adobe Premiere Pro.
• Easy editing experience: cut, crop, merge, add effects/watermark, add subtitles...
• Completes video conversion and processing in three steps.
The following instructions explain how to convert your iPhone video from variable frame rate to constant frame rate for importing and editing iPhone HEVC footage in Premiere Pro without any trouble.
Step 1. Import the iPhone video that you need to convert. Make sure you import the video onto your computer's hard drive. Do not store video files on the server unless they're going in your B-roll archive.
Step 2. Detect and input your source iPhone HEVC MOV videos into DumboFab Video Converter. Launch and click Add Video to add. You can also directly drag & drop your iPhone videos to the program directly.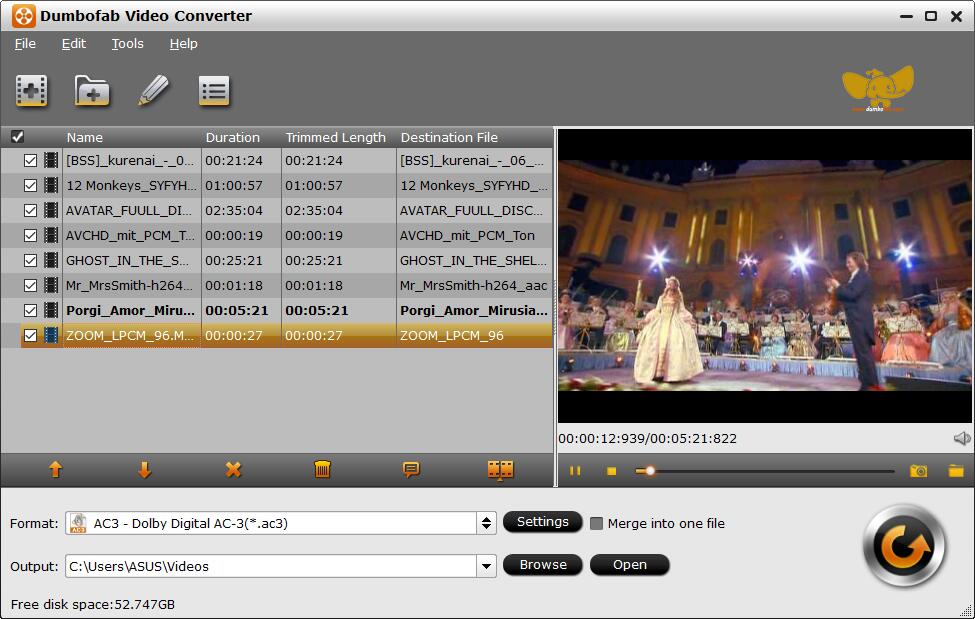 Step 3. Click Format pull down list to select MPEG-2(*.mpg) from Editing Software category. The output video fit seamlessly in Adobe Premiere Pro CC 2020/2019/2018 and older versions. You can also choose "Final Cut Pro (ProRes)" as the output.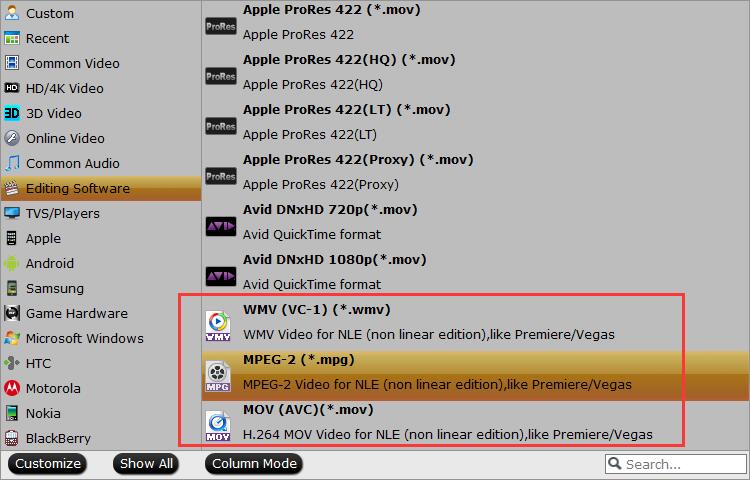 Step 4. Optionally, you can click the "Settings" button to adjust frame rate, resolution, bit rate, and more. Navigate to Frame Rate (FPS) option under Video Options and pick a proper value according to the content. 24 fps and 30pfs are top choices for common videos.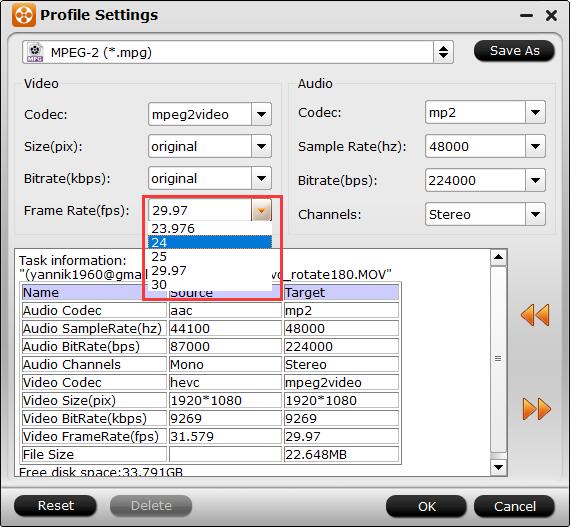 Step 5. When everything is OK, hit Convert button in the lower right corner and the conversion will begin in no time.
Once the conversion process completes, you should be able to import all of these converted iPhone HEVC MOV videos with VFR into Premiere Pro for edit/playback/export without any trouble.