Home
>
Resource
>
DVD Ripping Tips
>
Remove and Change DVD Region Codes
Posted by Chris Ellison - Sep 26, 2022 | Contact Author

DVD Region Codes: How to Bypass, Remove and Change on PC/Mac
It is possible to order DVDs from foreign countries (via eBay, for example). However, you may have found that you can't play these foreign DVDs on your DVD player. The reason why is that DVDs have region codes, which prevent the playback of the disc in a geographical area other than the one in which it was released. For example, if you try to play a disc manufactured for release in Japan (Region 2) on a DVD player meant to play discs in the United States (region 1), you will receive this error message - "ERROR: Playing Of This Disc Prohibited By Area Limits is displayed on the DVD player" or a "This disc is not formatted to play in this region." hint will pop up automatically on the screen.
Well, how to get rid of region errors when playing DVDs? Can we remove region code from the DVD? In this article, we will show you how to bypass DVD region code and how to change DVD region on your DVD player, Windows, Mac and PS4/PS5 manually. After reading, you will be able to play DVDs from any region freely.
Part 1. Brief Introduction About DVD Region Codes
DVD region codes are a digital rights management technique introduced in 1997. It is designed to allow rights holders to control the international distribution of a DVD release, including its content, release date, and price, all according to the appropriate region. The region code only allows the DVD to be played on DVD players that have this region code, and the only DVD players that typically do have this region code are those sold in that same region.
For example, almost all DVDs and DVD players sold in North America have a region code of "1" while in in Germany have a region code of "2". If you live in North America and order a DVD from Germany, it probably will not play on your DVD player or vice versa.
Selling multi-area discs is not a common practice. However, some DVD movies are not region coded and will play on any player, regardless of the region in which it was sold. These discs may be labeled Region 0 or All. Many discs created with home-video capture software are coded as Region 0 and should play in your DVD player.
These are the DVD region codes:
● Region 1 - Canada, the U.S. and its territories.
● Region 2 - Japan, Europe (such as UK), South Africa, the Middle East (including Egypt) and Greenland.
● Region 3 - South East Asia, and East Asia (including Hong Kong).
● Region 4 - Australia, New Zealand, the Pacific Islands, Central America, Mexico, South America, and Caribbean.
● Region 5 - Eastern Europe, Russia, India, Africa, North Korea, and Mongolia.
● Region 6 - China.
● Region 7 - reserved for unspecified special use.
● Region 8 - Special international venues for air and oceanic travel.
● Region 0, 9, or Region ALL — worldwide.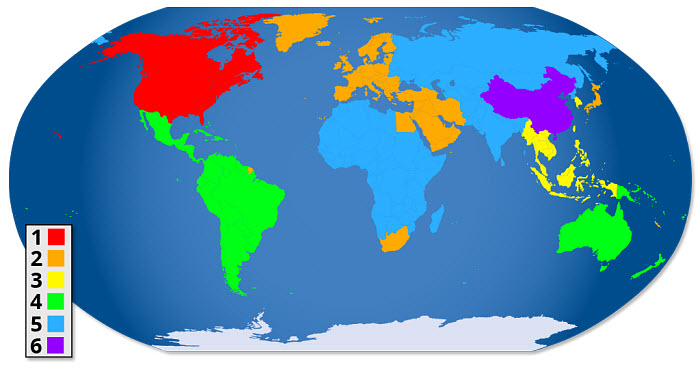 Part 2. How to Change DVD Region Code Manually?
An error may occur when playing a DVD disc with a region code setting different than that of the drive. To avoid the error, you're allowed to change the DVD region code of a DVD drive, DVD player, etc. Below are the seperate procedures to manually change the region code settings a PC/Mac DVD drive, DVD player and PS4/PS4.
Something You Gotta Known:
1. If you're going to change the region code of a DVD player, you may need to know the region codes of the DVDs you're going to play. So how to find out what region a DVD is? If you're not clear where the DVD comes from, try ways below.
● Normally, the region code of a DVD is specified on the package cover of the disc or on the back of the DVD. The region number is superimposed on a small, standardized globe icon.
● Try DVD info freeware like Drive Region Info, DVDinfopro, Nero Infotool, or DVD players like WinDVD, Power DVD to check the region code under Configuration.
2. You can change the DVD region code on DVD player or DVD drive for a limited number of times (mostly 5) before it's permanently locked. Once you reach 5 times, you cannot change the region unless you reinstall Windows or change a different DVD drive.
1. How to change region code on DVD player
To change the region code on a standalone DVD player, try following these steps:
❶ Turn on your DVD player. Take your disc out of it.
❷ Then click the Start button and choose Control Panel. Find the System and Maintenance and choose Device Manager.
❸ Next, press 3 1 4 1 5 9 on the remote control. After that, you should see CODE or FF on your TV screen. Now, you should enter the desired region code. For example, if you want to change your DVD player's region code to 0, just enter 0 on your remote.
❹ Press PAUSE again on the remote.
❺ Once you finish changing the region code, turn off your DVD player.
2. How to Change DVD drive region code on Windows or Mac?
On Mac, the region code of the DVD drive will be automatically set as the DVD you play for the first time. Once you insert a DVD with a region code that doesn't match the current DVD drive, it will ask you whether you want to change the region code. Learn more about how to change DVD drive region on macOS
On windows (11/10) powered PC, you can follow the steps below:
● Open File Explorer and find DVD drive.
● Right-click the DVD drive and move to Properties.
● Click the Hardware tab and select the DVD drive. Hit the Properties button in Device Properties panel.
● Click the DVD Region tab and choose a geographic area. Click OK.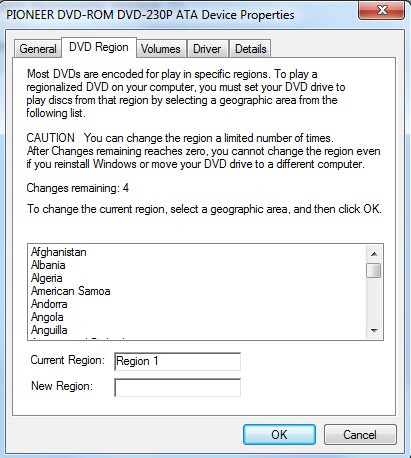 3. How to change DVD region code on PS4/PS5
Insert a DVD into PS4/PS5. If the DVD's region code is different from that of your PS4/PS5, it will pop up a message saying "To play this DVD, change the DVD region code of the PS4." Now, just click "Next" to come to the screen where you can convert DVD region code.
Part 3. How to Bypass DVD Region Codes and Make DVD Region Free?
To avoid resetting a PC's DVD drive's counter and to play foreign region-coded DVDs without limits, a great option is to rip and copy regional DVDs. Along with some help from a third-party program like DumboFab DVD Ripper, you can easily convert any regional DVD to region free on Windows 11/10 and Mac. It will bypass DVD region codes, RCE, and other protections like APS, UOP, Sony ARccOS, Disney X-project DRM, etc. and convert DVDs to region-free Video_TS folder, VOB, MPEG, HEVC, MP4, AVI, WMV, MOV, etc.
As DVD players leave the market and DVD drives disappear from PCs, it's time to free your films from their shiny silver prisons so they'll still be watchable in the player-free future. As a bonus, ripping and copying your movies off the disc extends your viewing options to your phone, tablet, Roku box, game console, and more.
How to Remove DVD Region Codes without Resetting DVD Drive's Counter?
First o fall, get the DVD Ripper downloaded and install on your WIndows (11/10) PC or Mac computer. After that, you can follow the steps below to bypass DVD region codes, rip and copy your DVDs.
Step 1. Insert a region 1/2/3/4/5/6 DVD into your DVD drive, launch the software and click the "Load Disc" button. Alternatively, you can input an ISO image or DVD folder instead of a disc itself. It will remove the DVD region codes or other copy protections and find the main movie title automatically.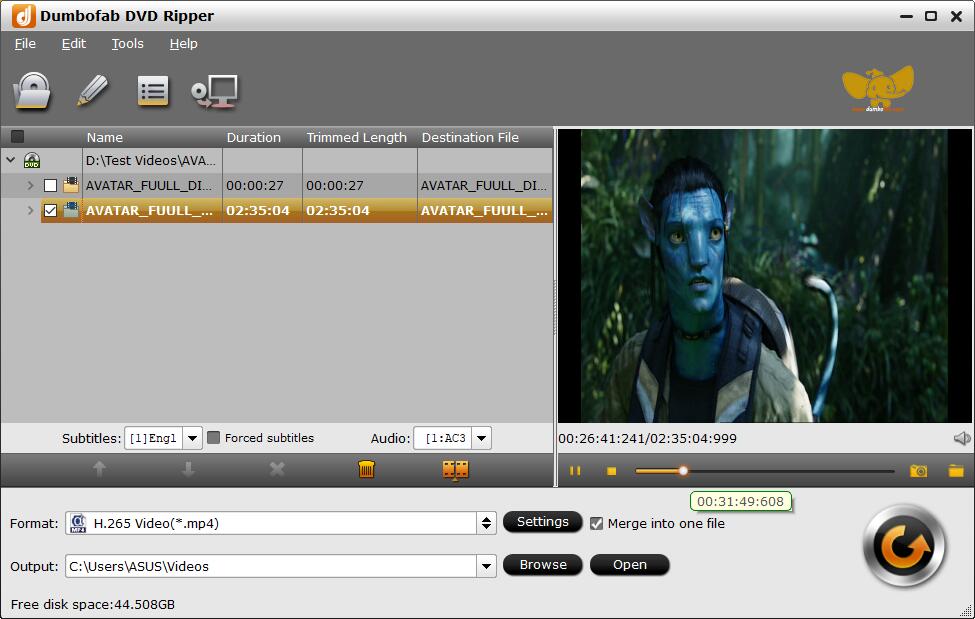 Step 2. Choose an output format according to your needs. It's a good way to convert regional DVDs to MP4 for playback on mobile devices, laptops, TVs, etc.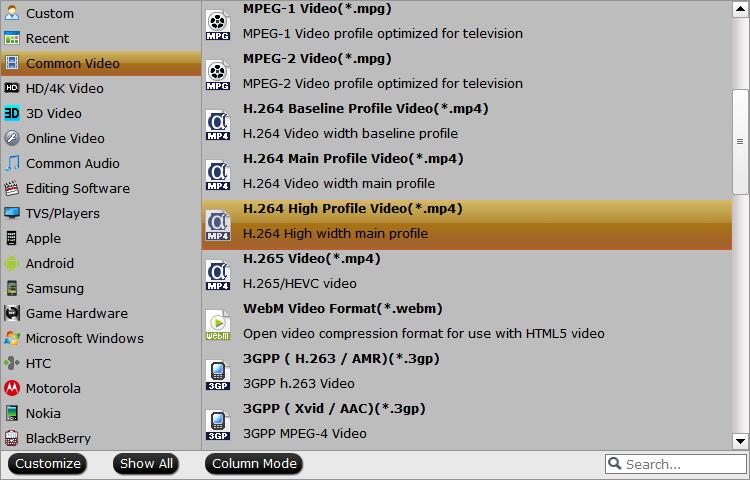 DumboFab DVD Ripper has 400+ built-in profiles, so you can convert the region code DVD to general mobile/tablet video, PC videos or Mac videos. If you want to copy DVDs in 1:1 to hard drive without quality loss, you can click "Copy the entire disc" button to backup the full DVD content with original disc structure. Or you can click "Format" > "Copy" > "Directly Copy" to copy the main movie title as a single .VOB file.
Step 3. Click "Browse" button at the bottom to specify the destination folder. If you select to copy and rip the DVD to region-free Video_TS folder or VOB format, make sure the output folder has enough free space.
Step 4. Hit the "Convert" button to start to convert the regional DVD. Once completed, the DVD video is totally region free and you can play it on any device without resetting the region codes.
Part 4. Frequently Asked Questions about DVD Region Code
1. Can I watch region 2 Japanese Anime DVD in USA?
No. Region 2 DVD can only be played in Japan, Europe and other countries which are in region 2, while USA is in region 1 and can only play a DVD designated region 1 or region 0. If you need to watch region 2 DVD in USA, you can change your DVD drive's region coding or digitize the DVD.
2. What's Region Code Enhanced (RCE)?
Region Code enhanced (RCE) is one of the DVD protections that works as an extra measure to prevent Region-1 DVDs from playing on region-free or multi-region players. RCE is now mainly coded on Region 1 DVDs from Warner Bros and Columbia. It's a small program on the DVD that finds and checks if the region of the DVD player matches to the DVD.
● It will first read the region of the DVD player.
● Then play the DVD normally if the player is Region-1.
● Or refuse to play the DVD if the player has other regions (All, 6, 5, 4, 3, or 2).
3. What does DVD region code hacks mean?
DVD hacks mean DVD player regions unlock using the remote control code. The steps to hack a DVD player are similar among different brands, but the unlock codes required to unlock LG DVD player, Samsung, Sony, Panasonic, Toshiba, and other players are different based on the player regions. You can go to VideoHelp where there is a specific panel for DVD player region codes hacks. Enter the brand and model of your DVD player to find a hack code.
4. How can I find the region code on a DVD?
The region code number is usually printed over a small globe icon on the back of the individual DVD packaging and on the disc itself. Informal term meaning "playable in all regions". Region 0 discs will play on any DVD player.