Home
>
Blu-ray Ripping Tips
>
How to Transfer Blu-ray to iTunes (Apple TV app)
Posted by Jason Eatock - Sep. 02, 2020 | Contact Author

2 Simple Ways to Transfer Blu-ray Movies to iTunes (Apple TV app)
To play movies on Apple TV, iPad, iPhone, and other iOS devices, you need to download or purchase them from iTunes. What if you have a collection of favorite movies on Blu-ray and want to enjoy them on your Apple device? Of course, most of us are not about to pay iTunes' ridiculous prices to watch movies and TV shows we already on Blu-ray. And there are certainly ways to do so. In this article, I will share two feasible ways to help you add Blu-ray to iTunes (Apple TV app on macOS Catalina) for syncing them to your iDevices with ease.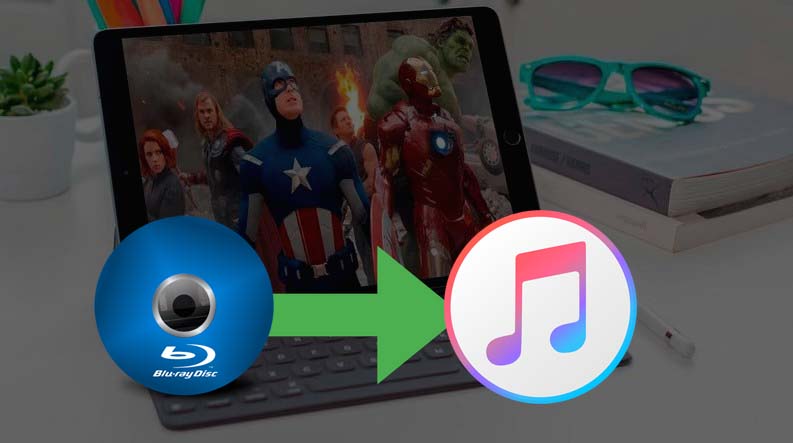 What's iTunes App?
iTunes is the media player and management app for all Apple devices. It can connect to the iTunes Store to download purchased digital music, music videos, TV shows, iPod games, various podcasts, and standard feature movies. You can use iTunes to sync content on your Apple TV, iPhone, iPad, and iPod touch.
Note: With macOS Catalina, your videos, movies and TV shows are organized in the Apple TV app. And Finder is where you can manage and sync content on iOS devices. iTunes has no change in Windows PCs and the former macOS system.
Best Formats Compatible with iTunes
Let's first make clear which formats iTuness can accept before getting into the guide of copying Blu-rays to iTunes. The fact is that iTunes is very picky about what kind of formats can be imported into it, and only a few of media formats are supported by iTunes, including MOV and MP4.
Video Formats: MP4, MOV, M4V Audio Formats: MP3, AAC, AIFF
Note: iTunes can play any format that QuickTime supports, including the protected AAC files from the iTunes Store or Audible.com. In order to play other formats, such as OGG, iTunes needs to install the Xiph QuickTime codec pack.
2 Best Ways to Transfer Blu-ray Movies to iTunes (Apple TV app)
Method 1: Ripping Blu-rays and add them to your iTunes
iTunes can't do this, of course, since ripping Blu-rays for iTunes involve a gray area of copyright law. Fair use suggests that you should be able to rip them for personal use, but in some countries this is patently illegal. I won't deal with those issues here. If you feel that it's right to rip Blu-rays you own, then read on to find out how.
There are a number of converters, rippers, and other programs that help to convert Blu-ray to iTunes supported MP4, MOV or M4V. Most of you are likely familiar with the excellent Handbrake for ripping standard Def DVDs, but while the latest version of the software has added SOME support for reading Blu-Ray folder structures, it cannot yet decrypt the Blu-Ray discs the way it can with regular DVDs. So you need a more powerful alternative.
Getting the software - DumboFab Blu-ray Ripper (availabe for Windows and Mac users)
Selecting the best and the top-rated tool becomes important to have the conversion at a fast speed without any quality loss. DumboFab Blu-ray Ripper is a Blu-ray to iTunes converter that is designed to meet all individual requirements and work at a super-fast speed. The tool supports more than 1000 formats for audio and video conversion and ensures lossless quality output. Additionally, devices specific formats for Apple TV, iPad, iPhone, Android, PSP, and other popular devices are also supported to avoid format compatibility issues. For customization, the program comes with a built-in editor with an array of features like cropping, trimming, cutting, adding subtitles, and others. So when you are looking for quality and fast solution to add Blu-ray to iTunes, DumboFab software is the answer.
How to transfer Blu-ray's to iTunes (Apple TV app) in 4 simple clicks
Step 1: Insert your Blu-ray discs into your BD dirve and then launch DumboFab Blu-ray Ripper. Click Load disc button to load the source Blu-ray movie.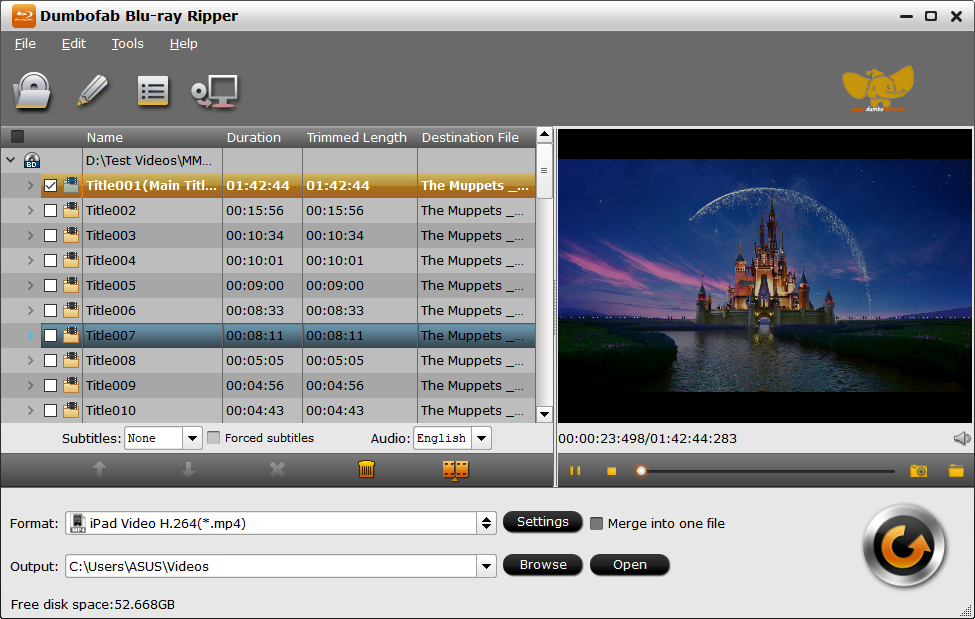 Step 2: In the Format window, you can choose MP4, MOV or M4V from Common Video category. Or you can ignore the video format, and select the device profile according to your Apple device model from Apple category.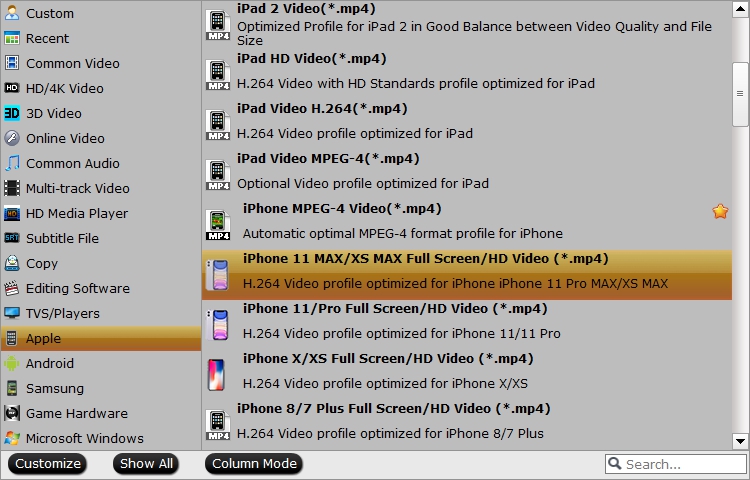 Tips: You can choose to click Browse to set a computer folder to save the converted video file.
Step 3: Hit Convert button to start converting Blu-ray to iTunes compatible video formats.
Step 4: Once the conversion completes, you can then copy the converted Blu-ray movies to your iTunes library or Apple TV app for syncing with your iPhone, iPad, Apple TV, etc. with ease.
Method 2: Redeem digital copies of Blu-rays in iTunes
Some Blu-ray or 4K titles might include an iTunes Digital Copy of your movie in addition to the physical disc. iTunes Digital Copy is a high-definition (HD) digital version of a movie that can be watched on your iPhone, iPad, iPod touch, Mac, PC, and Apple TV. To download your Digital Copy to your iTunes account, you will need to redeem the code directly on your portable device (iPad, iTouch, iPhone).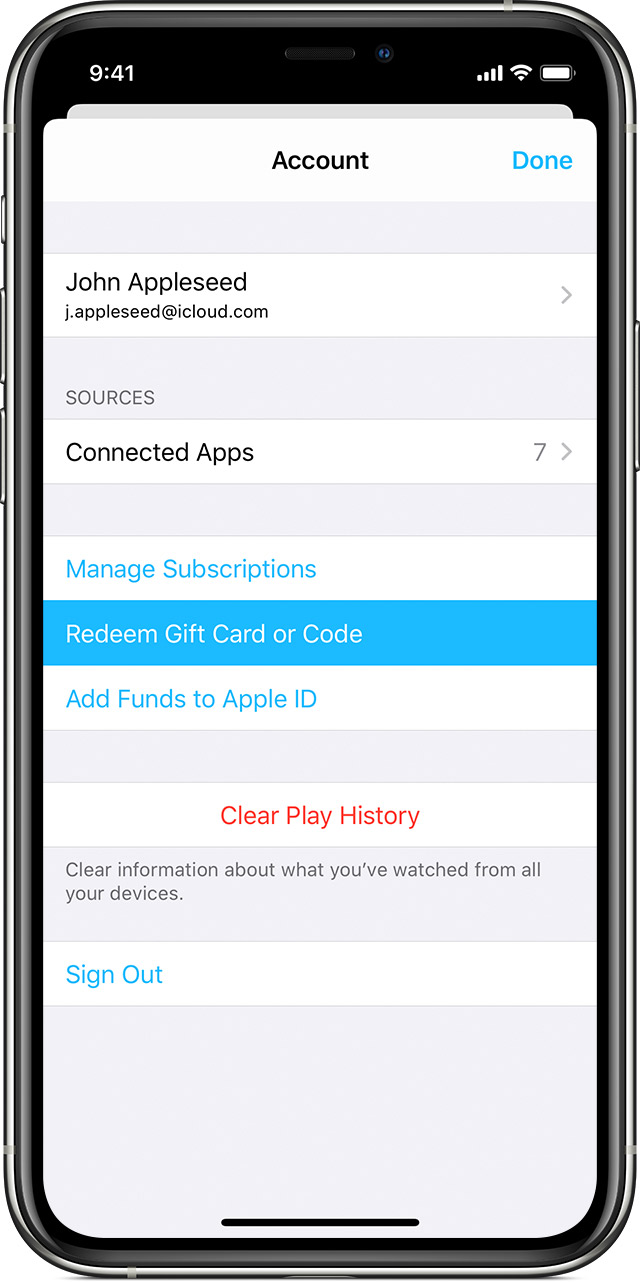 ✔ On your iPhone, iPad, or iPod touch
1. Open the Apple TV app.
2. At the bottom of the screen, tap Watch Now.
3. In the upper-right corner, tap the profile icon x.
4. Tap Redeem Gift Card or Code. If asked, sign in with your Apple ID and password.
5. Tap You can also enter your code manually, then enter the 12-digit code printed on the insert included with your disc.
6. Tap Redeem.
Learn what to do if you can't redeem your content code.
✔ On your MacOS Catalina or Windows PC
Kindly Note: In macOS 10.14 and earlier, you can still get the job done using iTunes feature.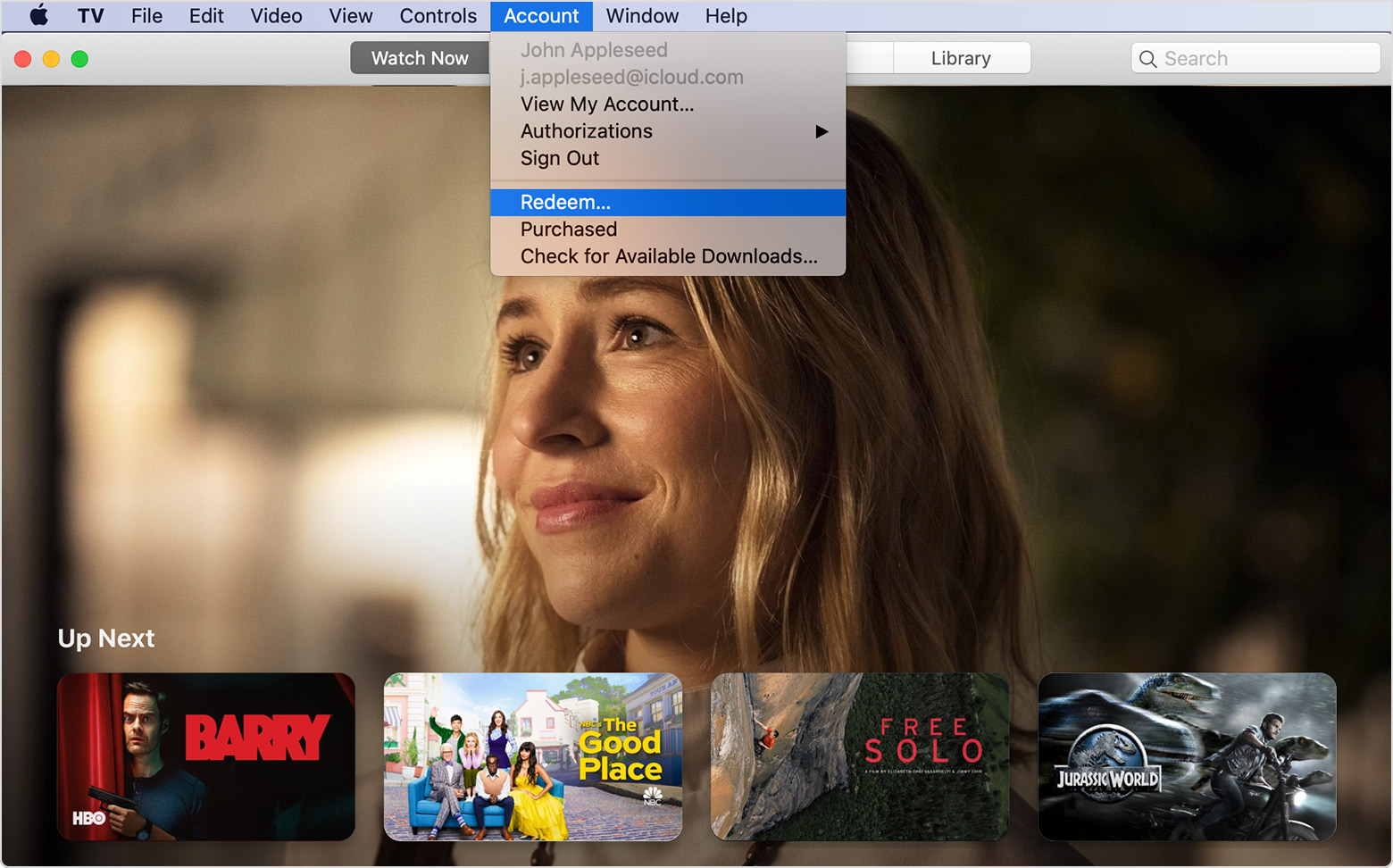 1. On your Mac, open the Apple TV app. On your PC, open iTunes for Windows. If you're not signed in, sign in with your Apple ID.
2. From the menu bar, choose Account > Redeem.
3. Enter your Apple ID and password, then click Sign In.
4. Enter the 12-digit code printed on the insert included with your disc. You might be able to use the camera on your Mac to redeem your code.
5. You can choose to download the digital copy of your movie now or download it later. Learn how to redownload purchases.
On Apple Support Community, Apple has made a very detailed guide on How to redeem digital copies of DVDs or Blu-rays in iTunes.
Final Words:
Now you may be clear know the two practical ways to add your Blu-ray movies to iTunes or Apple TV app for syncing with your iOS devices. If your Blu-ray title doesn't included an iTunes digital copy, ripping Blu-ray to digital files with DumboFab Blu-ray Ripper is a great way to choose and these can also help you protect your Blu-ray discs from being damaged.